OKA 260
28 Oct 2012 08:35
-
27 Feb 2014 23:14
#1
by

Hal Harvey
Hal Harvey created the topic: OKA 260
Hal & Liza Harvey
Scarborough Beach, Western Australia
This email address is being protected from spambots. You need JavaScript enabled to view it.
04/1995 LT Campervan
Originally with factory pop-top, roobar, towbar, dual fuel tanks, water tank, shower, dual batteries and air steps...
We purchased the vehicle in February 1998 from the original owner, Mike Walker, who was OKA's original MD.
Internal additions since then include overhead console, cruise control, Parrot stereo, Recaro Ergomed ES front seats, UHF CB, stripped interior to accomodate minimum of nil to maximum of four additional seats (Recaros as per the fronts, plus armrests), centre console fridge and boxes, large and small Hideaway safes, and under-roof racks for up to 15 rods & reels. The bed, and the cupboards underneath the bed, stayed in when the rest of the campervan interior was removed.
With an OKA the kids never had to put up with little 7" DVD players on the long trips, so initially we added a 22" wide screen TV with built-in DVD player in the back, and wireless headphones for two; very well received by the offspring, and especially popular with the masses when parked on rainy days! We just needed a couple of speakers on the rear bumper so the people driving in the car behind at night could get the full effect. But as technology progresses, the TV has been ditched and iPads now rule.
External modifications include front & rear air lockers, 35-spline front and rear axles, 2 x Lightforce HID240 spots, 125mm aluminium external tubes both sides for additional rod/flagpole/whatever storage, third accessory battery, and two additional compressors (one operates the air lockers in addition to pumping tyres). The 2 x Super Oscar floods and single Super Oscar spot are currently off - we'll probably only put the floods back on, as a filler between the low-speed LEDs and the highway-only HIDs.
In 2006, a full body strip, scrub-up and repaint made #260 look better than new. We went heavy on the pearl paint so it doesn't look quite white, powdercoated the factory bull bar blue, and smoothed the welds and filled the superfluous holes in the rear bumper before painting that blue too. Several years on, we were still getting a lot of comments from people who thought the vehicle was brand new.
We also added an aluminium sun visor identical in design to the original steel one, and an aluminium rack over the cab to take a spare tyre, Hi Lift jack and four MaxTrax. Both are powdercoated. The small 55W Hella rectangular high beams have been replaced with IPF high/low 110/80W QH headlights.
There are Mag-Hytec aluminium diff covers front and rear, and two Bilstein 7100 remote reservoir gas shocks each corner, with ORU billet reservoir clamps.
The steering stabiliser is now a double-sided Skyjacker set up. The number plates are now OKA 260; the WE FISH plates in other pics were only temporary (for a few years), after the original HOOKA plates were stolen! (We've now transferred the right to display HOOKA to another OKA owner).
The wheels are 16x10 chromed forged alloys, and the tyres are directional 355/80s, which measure out 38.5" tall (about 10% taller than what they replaced) and 14.5" wide (section width). Both products were USA-made Pro Comp, but are now all no longer made.
The old and the new; the bigger wheel/tyre combination weighs 12kg less (each).
The full-size spare lives on the roof rack (there is a removable aluminium derrick and winch for the up and down bit) because it's a bit too snug under the back; and should anybody else consider doing the same tyre fit, be assured 38.5" is as large as you can go without a body lift!
Back when the rod tubes were PVC (they don't last when you drive through narrow tracks with low trees), 12' fibreglass outrigger pole with a decent flag, and on the beach.
To make the beach trips a little cruisier, an aluminium rack on steel arms that fit into two 50mm receiver hitches...
... which will take three coolers, or a fridge/freezer and two coolers, or a big cooler and two fridges...
... and a few more add-ons for off-road use only. The coolers get held in place with double-sided Velcro between the handles and the bars, or if needed to be secured, with SPT lockable cut-proof tie-down straps...
and everything is easier to get to and at just the right height. The beach umbrella fits into a third upright on the cutting board mount.
Now with IPF 80/110 halogen headlights up top, LED Daytime Running Lights in the middle and 72W LED floodlights down below.
Last Edit: 27 Feb 2014 23:14 by
Hal Harvey
.
Please Log in or Create an account to join the conversation.
05 Dec 2012 18:51
#2
by

Hal Harvey
Hal Harvey replied the topic: OKA 260
OKA 260 was repowered in late 2012 with an intercooled 6.6litre Duramax diesel V8, coupled to an Allison six-speed automatic and Nissan transfer case. For the blow-by-blow, see
this thread
.
Please Log in or Create an account to join the conversation.
31 May 2014 07:37
#3
by

Hal Harvey
Hal Harvey replied the topic: OKA 260
One run on a private road using a PerformanceBox resulted in the figures below - the important ones are 0-100km/h in 8.38 seconds and 124m, and a standing start 400m in 16.38 seconds with a closing speed just over 140km/h. They could have easily been improved on, as the rear diff was (accidentally) left unlocked, so there was some loss of traction, and it was probably a 3/4 effort off the line rather than full power for the first few metres.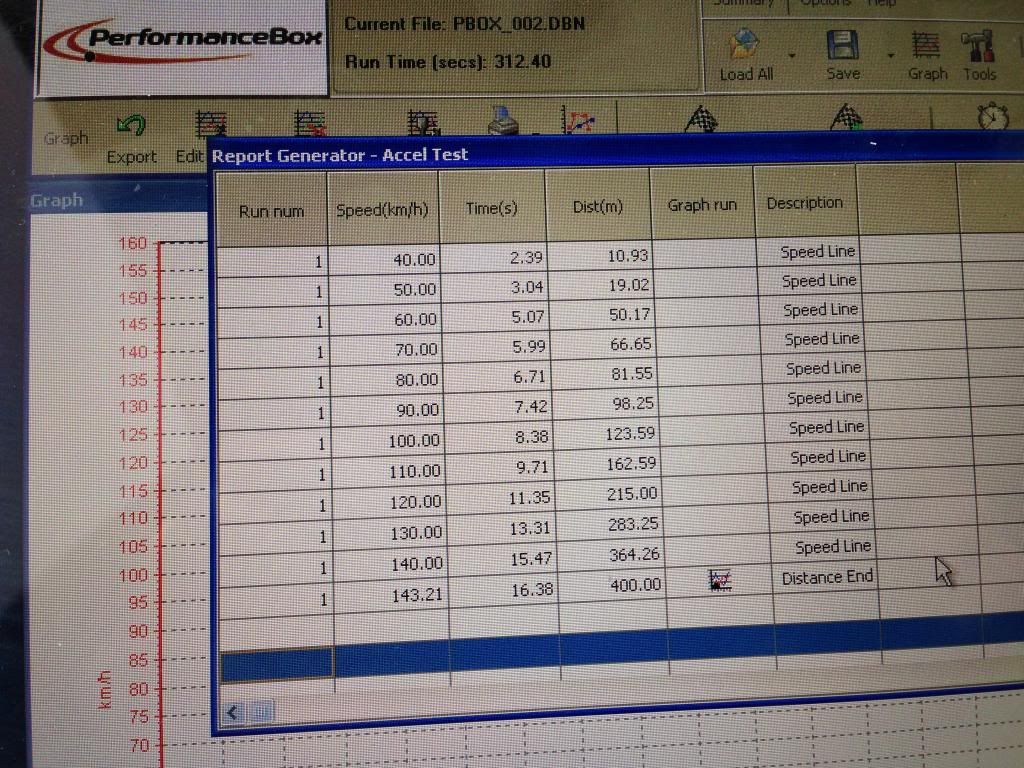 Please Log in or Create an account to join the conversation.